The term "cloud" is now used rather inflationarily and is often used as a synonym for the services that run on a modern cloud infrastructure. Cloud or cloud computing is the Internet-based provision of storage space, computing power, or application software as a service. At 21unity, we offer you precisely these applications on a platform that you can use via your browser. 21unity Cloud is a Nextcloud Enterprise, adapted and customized by 21unity. 21unity Cloud is operated on our own servers in our own data center in Dieburg.
21unity Collaboration Cloud – Is your digital office:

With more and more employees working on the go or from home in a home office, it's important to have a good solution in place that allows employees to communicate and collaborate in a secure way. With 21unity Cloud, we offer you a platform that gives you all the tools you need in one place. You can store and share files, schedule appointments and tasks, chat and video call, create and share information like a wiki and work collaboratively with your team on documents.
Here you can find the most important functionalities and features:
You can upload, sort and share files with colleagues on the platform directly in the browser.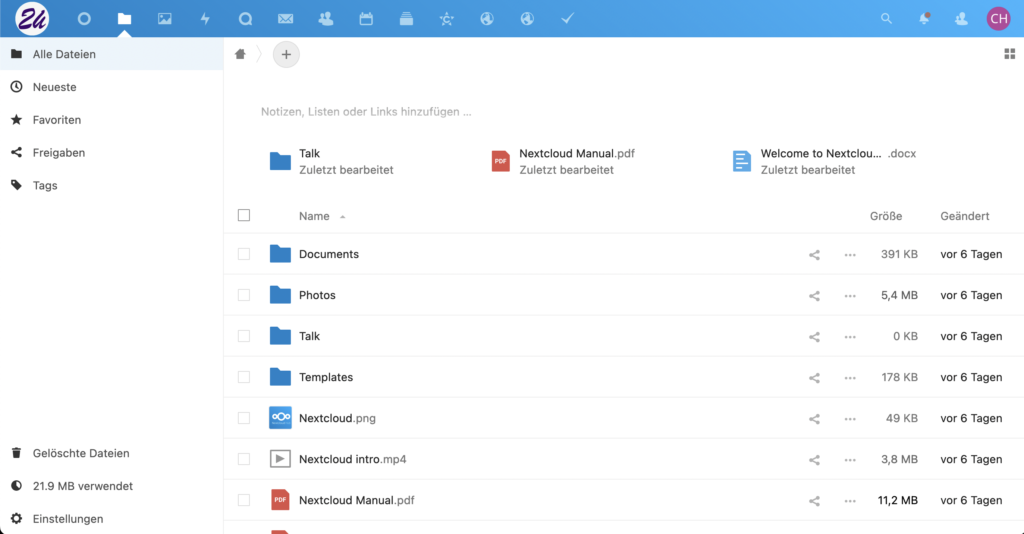 You can also mount your cloud storage as a virtual hard drive directly in your operating system and synchronize it with the files on the server at any time using the Nextcloud app.
You can then view all changes and news in the activity feed.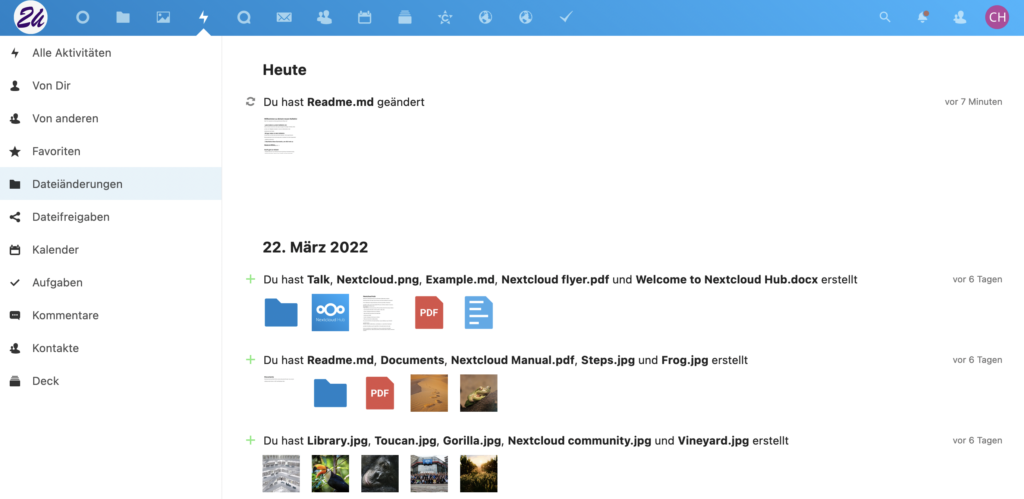 Through an "office integration" files can be edited directly and collaboratively from the browser. This works with all common formats like .docx, .odt, .xls etc.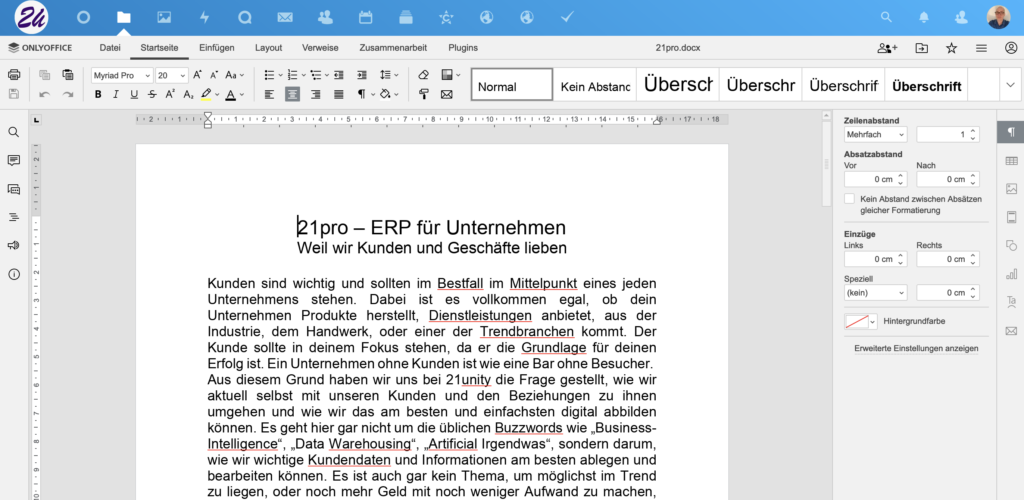 In so-called collectives, you can then visually process files and other information and share them with all colleagues in the team.
If you need direct and synchronous communication, you can also chat directly with your colleagues or start video calls on the platform.
In order not to forget what you have discussed, you can create tasks in a personal or shared board and assign them to you or your colleagues. This type of board is often used in agile teams that work collaboratively on projects and tasks.

You can save important appointments, calls, tasks, or tickets from 21pro in a personal or shared calendar.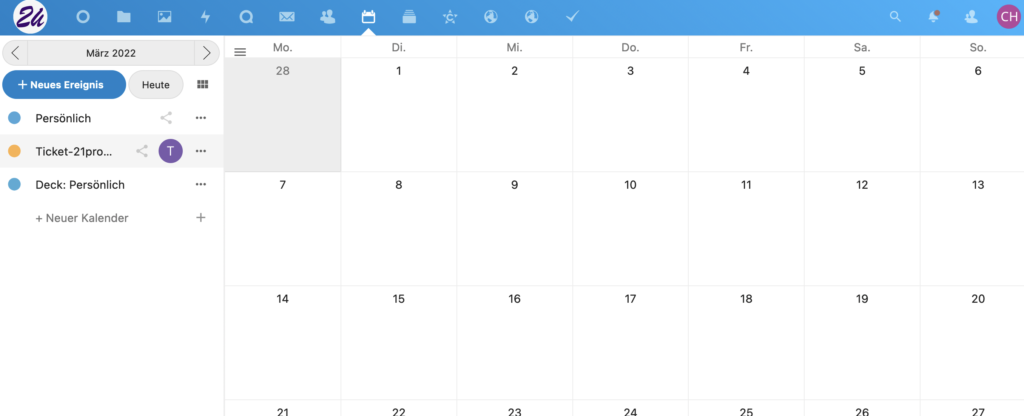 At first glance, these are the most important functions integrated in 21unity Collaboration Cloud. No matter if you use the "extra small Business Package" or the "Enterprise Business Package": The described functionalities are standard and will not be sold to you individually.
For further information, or if you would like to request pricing, or a demo, please contact cloud (at) 21unity.de